FOR A SHORT TIME ONLY: Buy 2 pieces save 15%, buy 4 pieces save 20%!!
You will love Emy luxe - bra for many reasons!!  
The deep cup bra is great for a smooth look under clothes. This bra helps hide back fat and side bra bulges while on!
No matter what you're doing, this bra will provide the breast support you've been looking for. A full cup design that offers better coverage and lifts the breasts. Full back coverage for added support and relief.
Made from premium fabrics that provide the best shaping experience. This compression bra helps improve posture. You can wear the Emy luxe bra every day, it is so comfortable that you hardly feel it. It will instantly improve your posture by helping you release tension in your back and neck.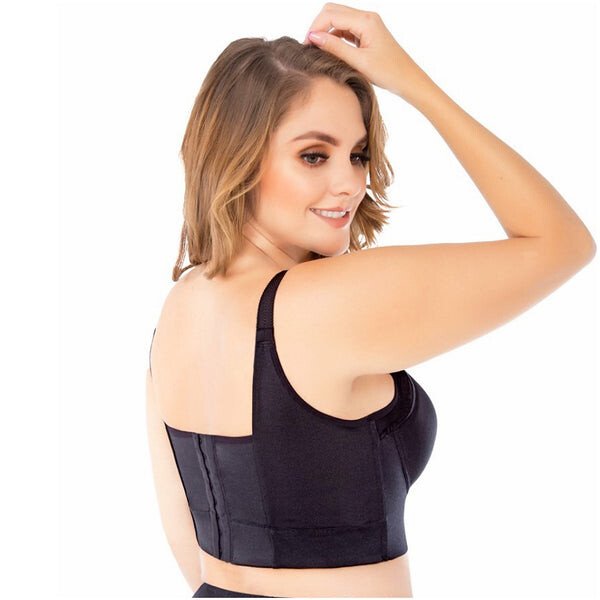 Bra with integrated shapewear
Smooth back.
Full back coverage .
Natural push-up .
The size is the same as normal bras.
Designed with a high back and extra wide sides that add shape and softness to the contour of your torso and avoid the unsightly side rolls found in traditional bras.
This bra is so EXTRA! We love it! It is made with Powernet in the back area, which provides more compression and support. Our bra is made of premium fabrics that provide the best shaping experience. This bra helps improve posture. It keeps everything in the right place with the right amount of compression. A must have in any closet or drawer.
Wide elastic band at the base for more support. The sides are wide, with non-slip elastic at the top.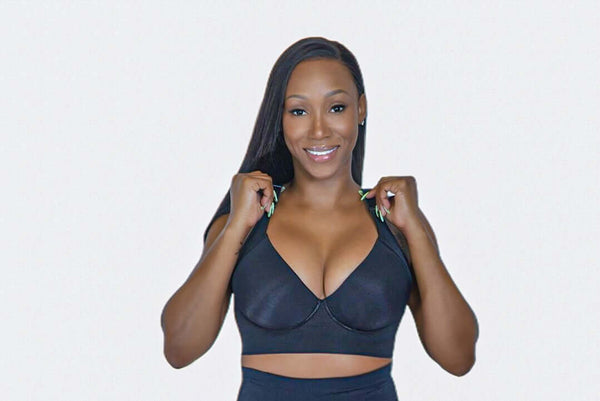 Provides instant sculpting of breast shape and contour against sagging and create a more perky and smooth shape with full support.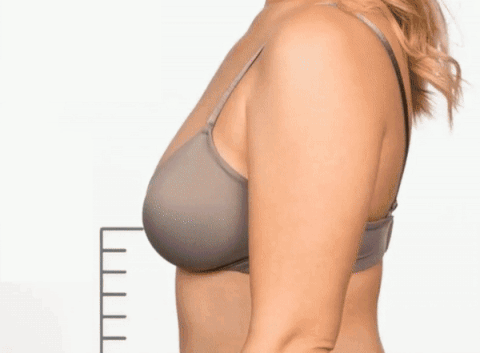 The absolutely gorgeous bra adds romance and flirtation without sacrificing support and comfort!
The design of cups with 5D stitching, wide side wings, heavily padded shoulder straps and a U-shaped back panel provides maximum support against sagging while smoothing back arches and correcting underarm fat for a flattering silhouette.
ABOUT THIS ARTICLE:
EXCELLENT GRIP: Non-slip grip lining along the top of the cups for the perfect grip. Supportive side boning keeps everything in place.
SPECIAL DESIGN: Underwire contour cups with integrated foam padding for a slight push-up effect. Hidden straps in cups center your bust.
CONVERTIBLE: Adjustable multi-way straps can be worn classic, crossed, halter or strapless. The 4-level adjustable rear hook closure features powernet in the back area that allows for more compression and support. Made from premium fabrics that provide the best shaping experience. This compression bra helps improve posture. Everything stays in place. 82% Polyamide, 18% Elastane. High compression. Daily use. Hook and eye closure at back.
Improve posture by hunching your shoulders and pushing your chest forward.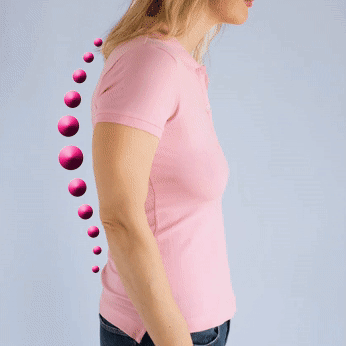 There are a few pieces of clothing that are as important as a great bra! If you've never felt the comfort of a great bra, I highly recommend trying it out and feeling (and seeing) the difference!
AVAILABLE COLOURS:
Due to the high vitality and our special sale, there are only a few Emy luxe bras with deep cups left left over. Do you want to improve your looks and feel more confident? Don't wait too long because we're almost sold out!
24/7 Customer Service: You deserve quick help. That's why our support team is here for you around the clock, 24/7.
Free Priority Shipping: You deserve top priority and fast delivery. If you order before 11:59 p.m. today, your package will be on its way to you tomorrow. We cover the shipping costs and you always receive a tracking number.