Benefit from these stunning features in seconds without having to go under the knife.

Seen by
Buying multiple face creams every month to get the results you want is expensive. But what if you don't need it? Our mini microcurrent anti-aging skin tightening facelift device uses microcurrent to rejuvenate skin, which is safe to use for all skin types.
Features and Benefits:
Promotes Firm and Radiant Skin: This microcurrent device lifts the skin, tightens loose skin and increases skin elasticity. Its microcurrent treatment reduces fine lines and wrinkles, blackheads and acne. The microcurrent facial device also reduces scars and depression and repairs damaged skin. Removes dark circles and bags under the eyes. Replenishes skin moisture and makes skin more supple.
Microcurrent stimulates the face to produce collagen

Thoughtful Design: With the unique Y design, the microcurrent facial roller ensures high absorption between the massage roller and the skin. This allows you to accurately trace the contours of your face and body. This microcurrent device effectively relieves the problem of sensitive skin, tightens facial skin and underlying tissue, improves skin elasticity and smoothes wrinkles.
Do you have any of the following facial skin problems?
Microcurrent Mini Facial Massager: Microcurrent technology is one of the hottest innovations in the anti-aging industry and is widely used in top spas and doctor's offices to tighten the face and firm aging skin. Microcurrent stimulates the face to produce collagen. Microcurrent treatments are considered "non-surgical facelifts."
Microcurrent impact on skin
Safe and Effective Facial Stimulation: The microcurrent facial massager delivers a low current that typically operates in the range of 0-400 microamps, which is a safe and effective technology for customers who want to achieve and maintain a healthier, younger appearance.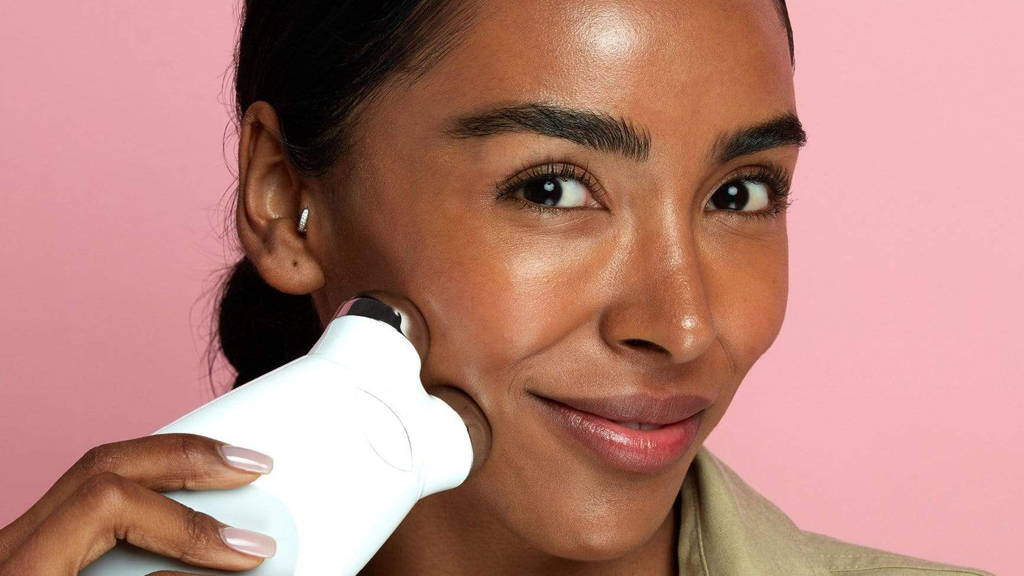 Incredible skin care experience: The microcurrent machine is designed to adapt to the contour of the face. Microcurrent devices can massage the forehead, eyes, nose and cheeks and shape the entire face for a V-face effect. Five intensity levels to adapt to most skin types.
After eight weeks of use.
Holly (54 years old) ⭐️⭐️⭐️⭐️⭐️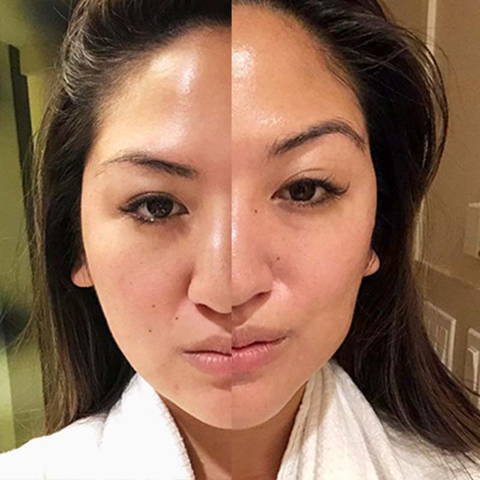 Jackie (31 years old) ⭐️⭐️⭐️⭐️⭐️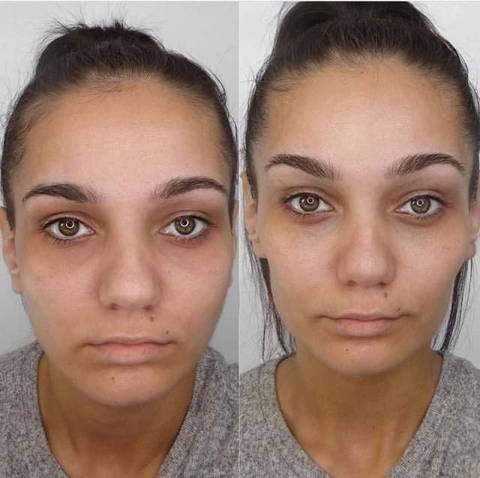 Adrianna (22 years old) ⭐️⭐️⭐️⭐️⭐️
*90% said their appearance looked instantly lifted.
*91% saw an immediate improvement in cheek contour.
Get this all-in-one anti-aging facial massager to look younger and stop wasting money on expensive beauty products. So what are you waiting for!! Don't miss this opportunity.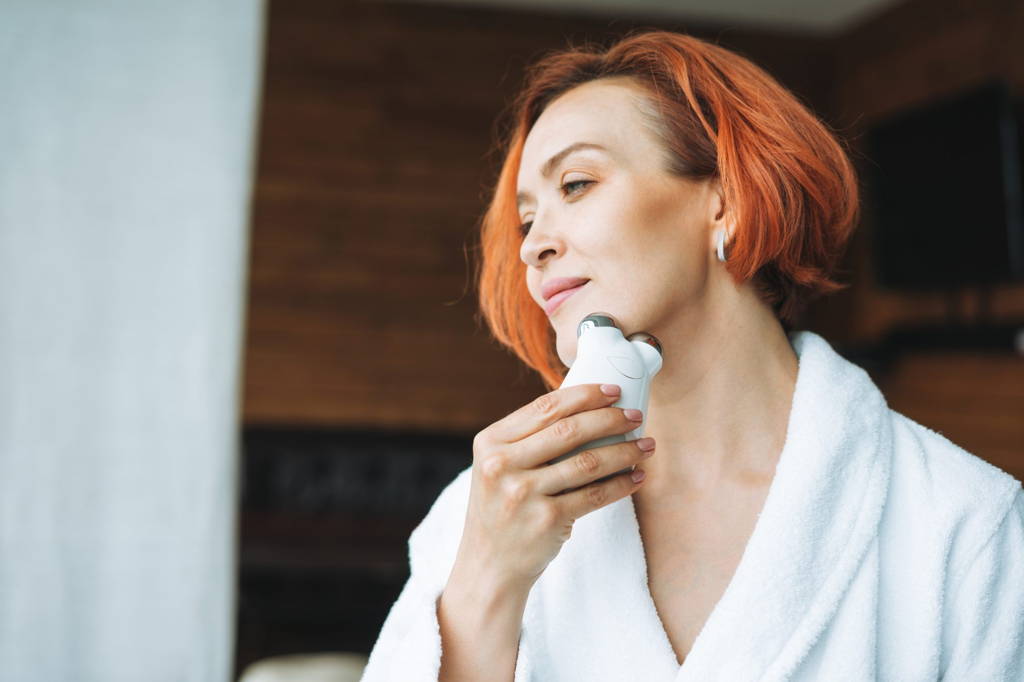 APPLICATION:
1) Cleanse the skin with an oil-free cleansing formula, leaving it completely free of product residue.
2) Apply a water-based facial gel.
3) Briefly press the button until the desired intensity level is selected. With the five intensity levels you can work your way up step by step.
4) Glide the Beautyclam™ Microcurrent Face Lift Machine over the natural contours of the face using medium pressure, applying very light pressure to the neck. You should hear 3 "beeps" when it is time to change range.
5) Apply it to forehead, eyebrows, cheeks, jawline, neck, making sure both metal balls always touch the skin. You may feel slight twitches in your facial muscles, this is the microcurrent.
6) Use it five days a week for the first 2 months. After that, two to three days per week are enough to maintain the improvements.
Specifications:
USB charging port
Operating voltage: 2.4V
Output voltage: 5V
Power: 0.15W
Charging time: 4 hours
Net weight: 350g
Battery: 2.4V/800mAh polymer battery
Included in the package:
1 x Beautyclam™ Microcurrent Face Lift Machine